GRAHAM BEASTALL (Chair)
Graham Beastall PhD FRCPath FRCP is Past President of IFCC, having served as President from 2009-2014. He was formerly President of the Association for Clinical Biochemistry and Laboratory Medicine (ACB) in the UK and Vice President of The Royal College of Pathologists (RCPath).
Graham is based in Glasgow, Scotland, where he was Clinical Lead of a large multi-site Department of Clinical Chemistry.
Graham has served in a voluntary capacity on several national and international bodies, including medical research organisations. He was Vice-Chair of Medical Research Scotland.
Graham has extensive experience of working with Charitable Foundations and served for 14 years as Chair of a large charity registered in the voluntary youth sector. 
THOMAS BRINKMANN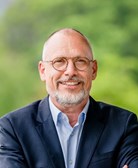 Priv.-Doz. Dr. Thomas Brinkmann is member of the board of directors and Chief Operating Officer at "labor team w ag",  St. Gallen, Switzerland.
He is qualified as Clinical Chemist and since 1999 he has been registered as European Specialist of Clinical Chemistry and Laboratory Medicine (EurClinChem). Since 2001 he is associate professor for clinical biochemistry at the Medical Faculty of the Ruhr University of Bochum, Germany.
He has experience in research and routine diagnostics in laboratory medicine, of scientific marketing of a leading global in vitro diagnostic company and as Chief Medical Officer and Chief Executive Officer of different international commercial medical laboratory organizations in Germany, France and Switzerland.
Dr. Brinkmann served IFCC as Corporate Representative at the Executive Board in two terms from 2009-2011 and from 2011-2014. He has actively collaborated with many IFCC Committees and Working Groups. 
LUCIA MONACO

Lucia Monaco is the chief scientific officer of Fondazione Telethon, a major Italian charity focused on research to fight rare genetic diseases.
Lucia manages the Telethon research portfolio and peer review process and directed the creation of the Telethon Network of Genetic Biobanks. She coordinates the EuroBioBank network and leads the biobanking arm of the FP-7 program RD-Connect.
She is a member of the Executive Committee of IRDiRC, the International Rare Diseases Research Consortium.
Lucia previously led a research group at the San Raffaele Scientific Institute in Milan and earlier did research in R&D at Farmitalia Carlo Erba in Milan.
She graduated in chemistry in Pavia and trained in biochemistry in Iowa City and in molecular biology in Heidelberg.
MICHELLE ROSSIER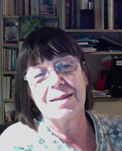 Michelle Rossier MD is a former President of the Swiss Society of Clinical Chemistry (SSCC) and former President of the Education Committee of SSCC. She was a member of the Swiss Expert Committee of the FAMH (Foederatio Analyticorum Medicinalium Helveticorum) and a member of the Swiss Federal Committee on Accreditation.
She was the director of the clinical laboratories of Hematology, Clinical Chemistry and Microbiology at the Hospital of Morges, Switzerland. In 2001 she held the same position with Viollier Inc., one of the largest private clinical laboratories in Switzerland.
She is based in Lausanne, Switzerland, where she joined the Health Science e-Training Foundation (HseT) core team in February 2006 to become a project coordinator for several national and international e-Learning  courses (http://www.hset.org ).
TOMRIS OZBEN

Professor Tomris Ozben, PhD, DSc. is a full professor at the Dept. of Clinical Biochemistry, Faculty of Medicine, Akdeniz University, Antalya Turkey. During her tenure at Akdeniz University, she has been Vice Rector; Director of Research Funds; Chair of the Department; Founding Director of Central Laboratory, Akdeniz University Hospital; Ethical Committee Member; Commission Member of the Turkish Ministry of Health for restructuring Medical Education; Member-Elect of the Turkish High Educational Council; National Representative by the Scientific and Technological Research Council of Turkey (TUBITAK) with the approval of the Ministry of Foreign Affairs.
Teaching Laboratory Medicine to medical and non-medical students, residents, and fellows has been a primary activity in her career. She is the author of 240 peer reviewed manuscripts, 14 book chapters and editor of 4 books published by the International Publishers. She has attended around 200 international congresses as an invited speaker. She has organised several International Congresses, Courses, Workshops, Young Scientists Forums and served as an Organising and Scientific Committee Member of several EuroMedLabs and Worldlabs.
She has been the President (2000-2003), Past- President and Executive Board member (2006-present) of Balkan Clinical Laboratory Federation (BCLF); Advanced Courses Committee member of Federation of European Biochemical Societies (FEBS). She is member of the Editorial and Advisory Boards of many Scientific Journals, reviewer for journals, and scientific projects evaluator for Italian Ministry for University Education and Research (MIUR; 2003-present), Ministry of Science and Environmental Protection of Republic of Serbia (2005-present) and Israel Science Foundation (2012-present).
She served actively for IFCC since 2001, as the Chair of Committee on Congresses & Conferences (C-CC) for seven years; as Full and Corresponding Members for three years each. She is the Treasurer of IFCC since 2015. elected by the IFCC Council.